Tickets selling of Mr.J's The Era World Tour Concert LIVE in KL, Malaysia was available last Saturday (27/11/2O1O). To get the 1O% discount, Master Ho would like to buy it at Sogo and lined up early in the morning.
So, woke up at 6am to do some preparation. Believe me, it was 6am! Long time that I didn't wake up such early unless having 8am class. Forgive me, I need plenty of time to prepare myself. I need at least 1 and the half hours to bath, dress up, make-up, put lotion and sunblock, dry my fridge and check and make sure all my stuff already in my bag. ;p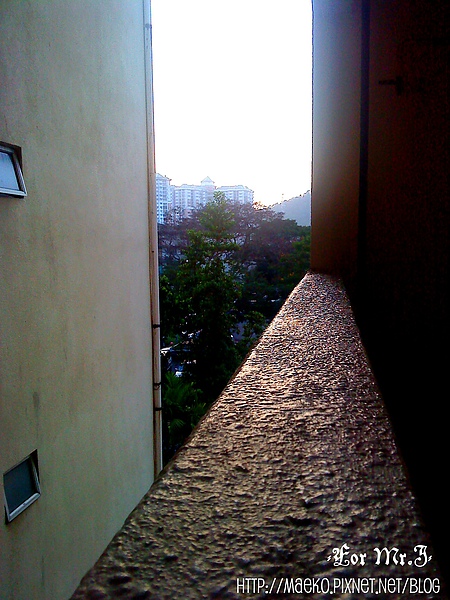 The Sun wakes me out, sweet ♥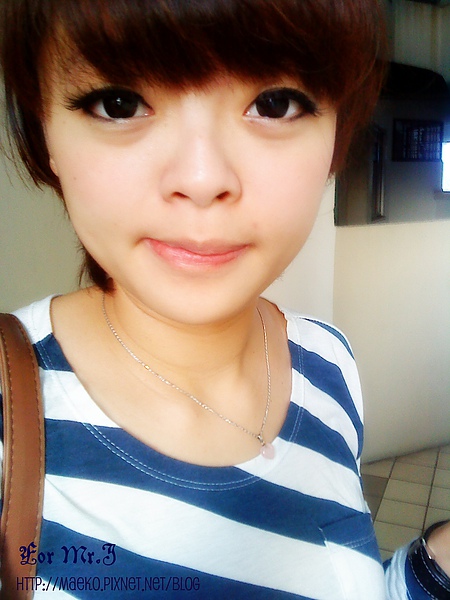 Do some editing to make my swollen eyes and face look better :(
Heading to Sogo after fetching Darren, the only one who know the way to go Sogo. I waste my 3 years to stay at KL because I didn't really travel around and look around and so a very little places that I only know here. I should go more places and intorduce to you, right? Would like to try my best for you. ;)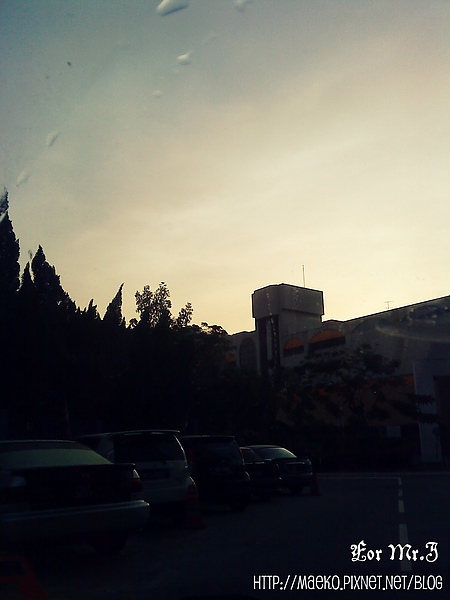 Sunrise or Sunset?
First time to go Sogo and we reached at 7.45am. Damn early!! Not many people as I expected but still a long queue, around 3OO people I think. Having breakfast with Master Ho once the only shop opened. Their food tastes really bad, but we were really hungry then still ate lots there. We use to have breakfast. My mom would happy to hear it, she concerns about my breakfast a lot. She wants me at least drink Hot Milo instead of eating fully during the lunch. Please learn my good habit ya! ;p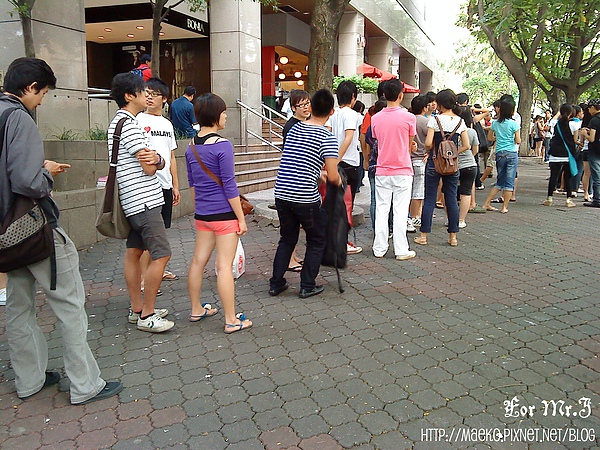 9 A.M.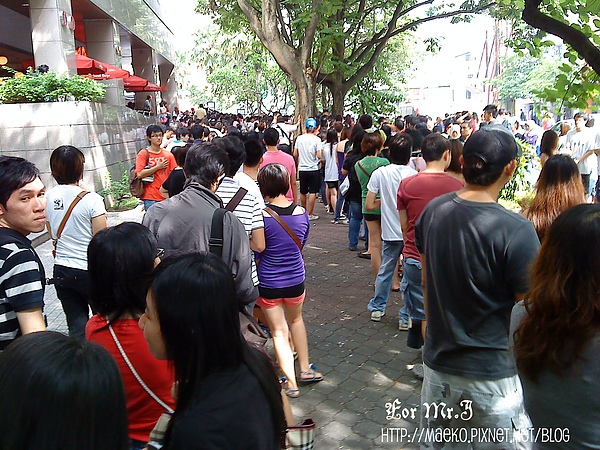 1O A.M.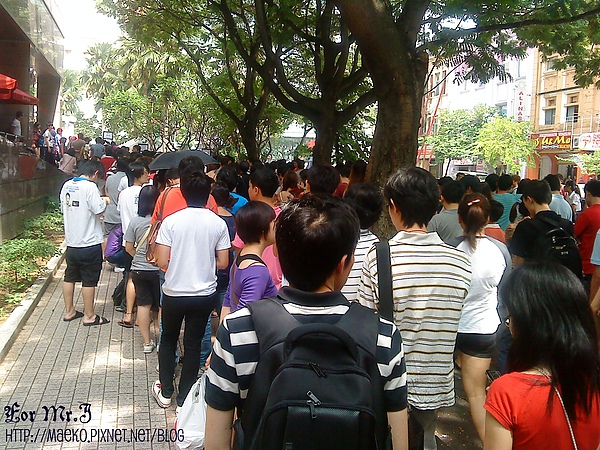 11 P.M. Start to sell!
It's a long wait form 8am until 11am, so we did a lot of lame thing that we wouldn't not do usually. And found that PSP, handphone and camera are the best friends during spare time. They did entertain us a lot. Technology is the BEST!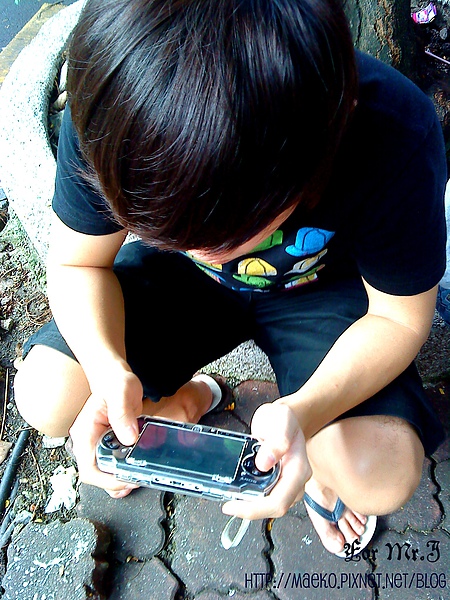 PSP King ♥ H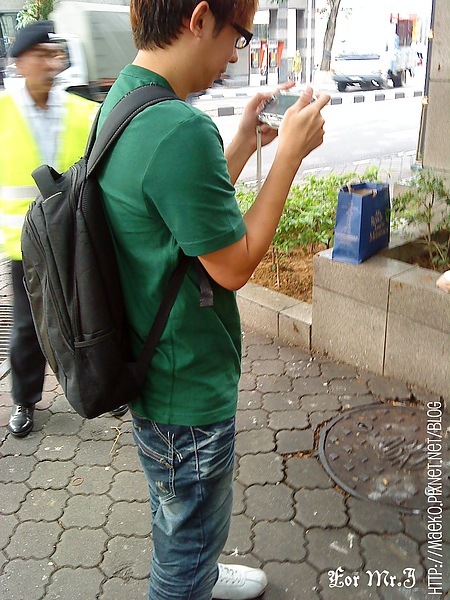 PSP Master ♥ D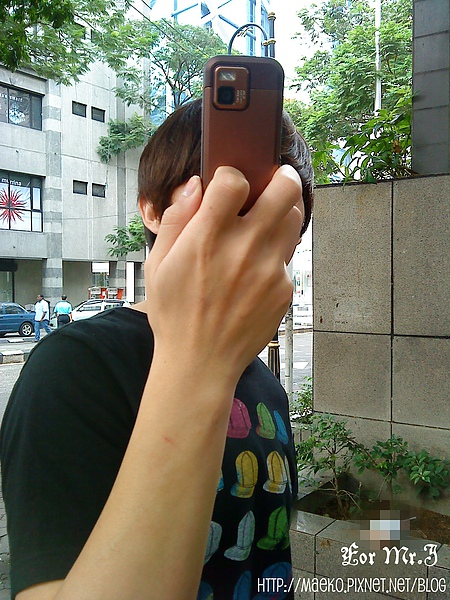 You shoot me;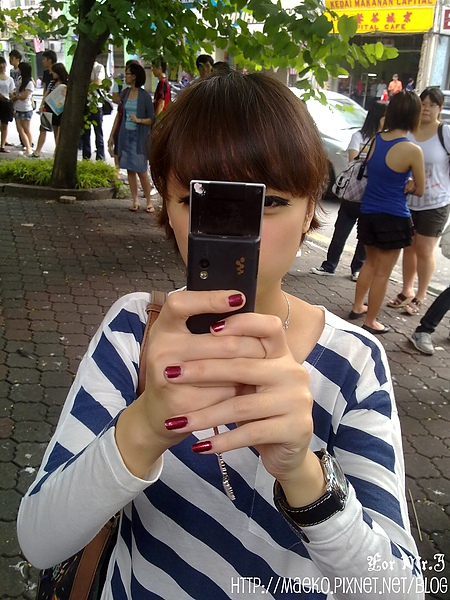 then I shoot you ♥
Hey, Sir! Please don't pee everywhere!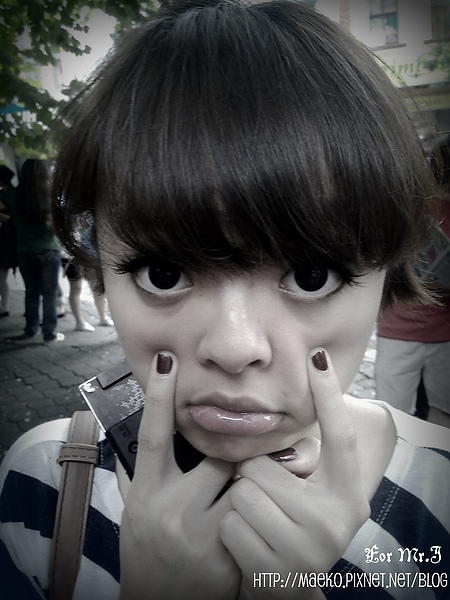 This so called Japanese Ghost ;p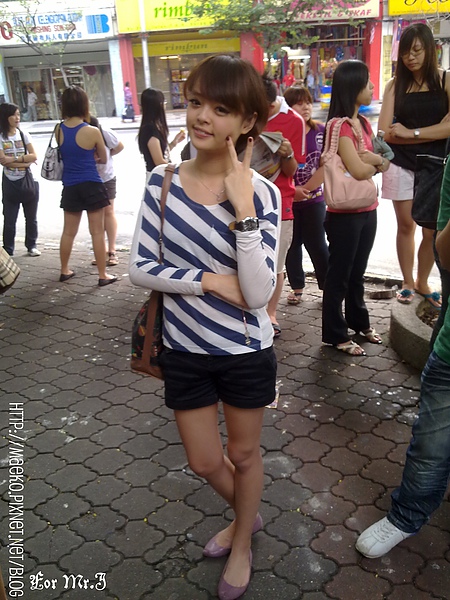 ChEeeeeeChak!
Date LingLing and her man one day before to hang around Times Square and having snowflake at Pavilion but it seem like can't rush to there on time so called them in 3G. This was the first time for me to have video call, show my 'sua gu'-ing again, it's really fun. Love to have video call recently, so make video call through MSN with Lingling quite often. We miss each other too much.
Jay Chou's Tour concert tickets started to sell at 11am!!! Lining up for almost 2 hours but the long queue never move forward then got to know that the cheapest zone for both day already SOLD OUT! It's only 2 hours taken! Both of me and Master Ho were so nervous and worried that can't get the tickets that we want. We need 11 tickets! Master Ho started to call his bro's girlfriend and finally we got the tickets online so we went back at the halfway. Actually we still can get the tickets at Sogo, but we needed a safe way for us, so just waste the 1O% discount and the free gifts.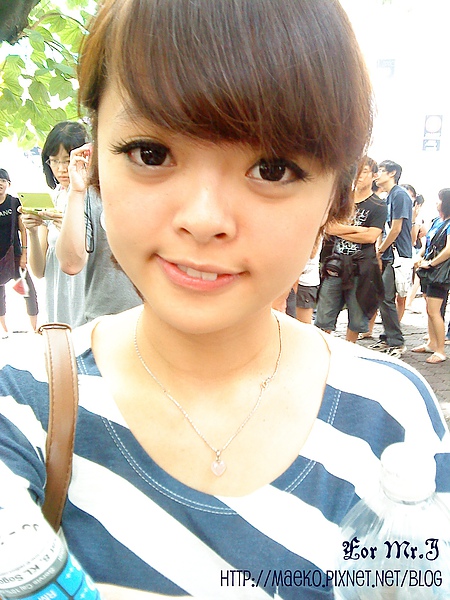 While waiting my turn :(
Met up with Steven and LingLing afterward. Stucked at the road between Pavilion and Times Square for 1 hour. It's a super short distance but took our hour. Hate Traffic Jam to the MAX! The time was late once reached Times Square, and we rushed to have our lunch+dinner at BAR.B.Q PLAZA, the favourite of Funfun. ;p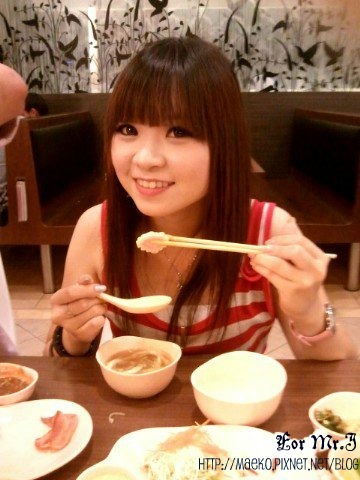 LingLing ♥ Bar.B.Q Plaza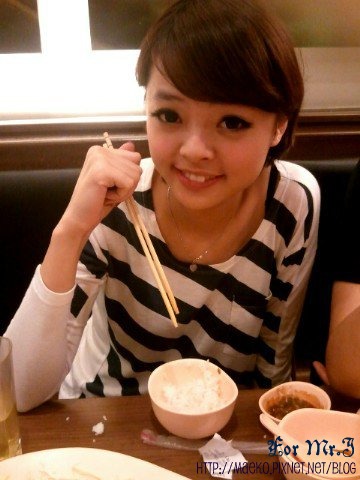 Yvett ♥ Bar.B.Q Plaza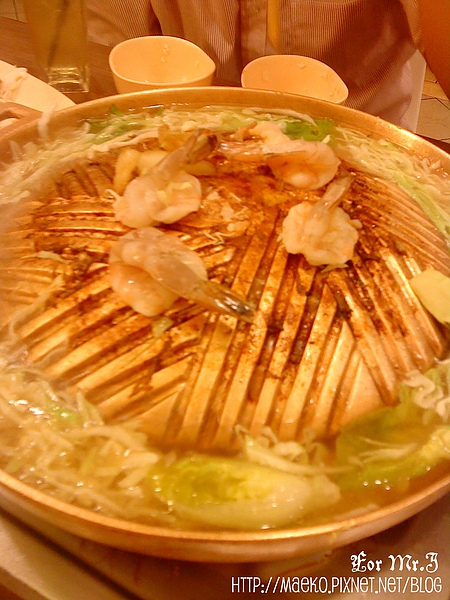 Funfun's favourite ♥
Did a short shopping and went to Low Yat for getting Modem for Lingling's house. It was 7pm++ after settle all the stuff and Master Ho already dated with his friends so have to rush back soon. Snowflake was flying away and I have to appologize to LingLing. I knew that she was very disappointed toward it. I promise, I would like to have Snowflake with you once you come back again to KL ya! I'm waiting for you, my beloved. ♥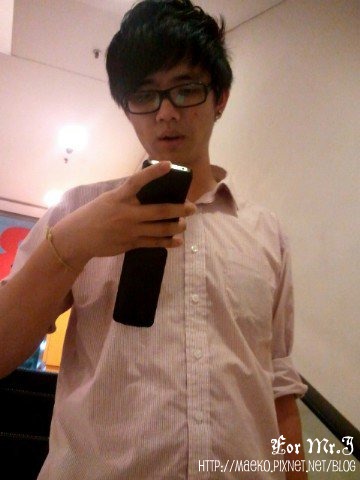 Steven, the beloved man of LingLing ♥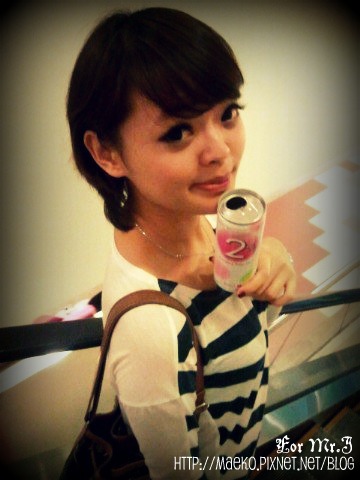 Me with Korea Peach Juice ♥ It doesn't taste good for me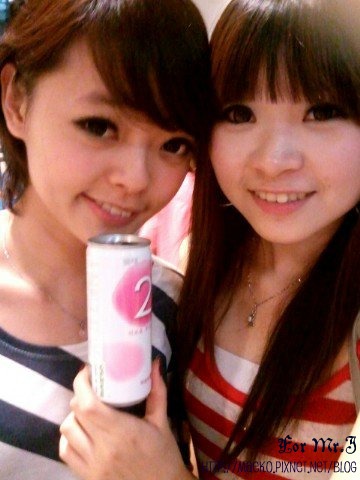 Yvett ♥ Sannie
Thanks so much to Steven that willing to replace the tired Master Ho to drive back although you were super tired too. Do really appreciate it so much. I was tired also and slept in the car. ;p
Didn't get my camera at last as my plan, would like to look around and do more survey as what Mr.Steven suggested. Hope that I wouldn't regret after getting the thing that I want as usually.
My terrible look will bring you to the end. Be prepared and Don't get shock.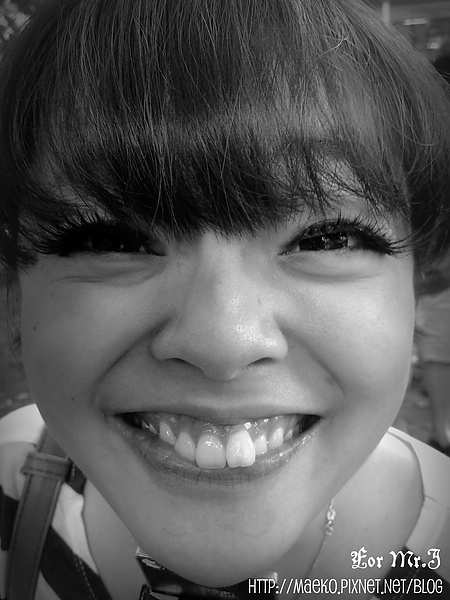 Tadaa~

December, I love you ♥