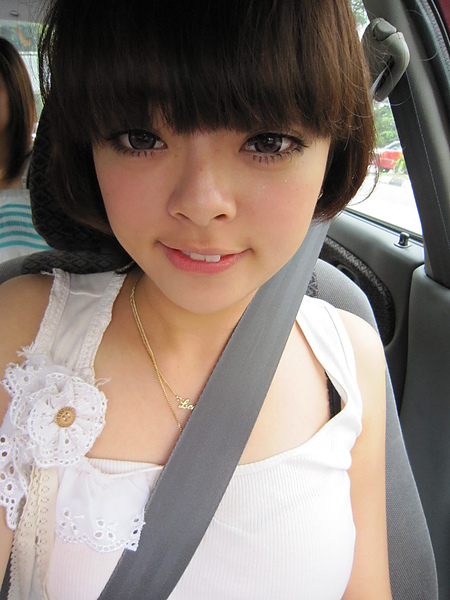 Ms.Annlyn finally come back to meet us from Singapore! Months didn't meet her, miss her so much, darling, please be tough in your work, I know it is a very hard challenge.
She called me the week before and dated us out, yes! Finally all darlings are in the house! Feeling good on that day but sad once receiving message from funfun which she can't attend the gather because get a emergency call for meeting. Honestly, I feel a bit sad for it so kept persuading her to absence the meeting to join us,*devil laugh* but failed.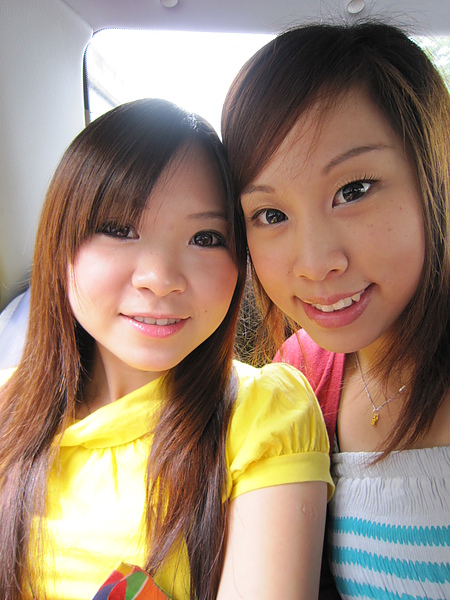 Best wish to you: LingLing & Yeunis in your work/ intern ♥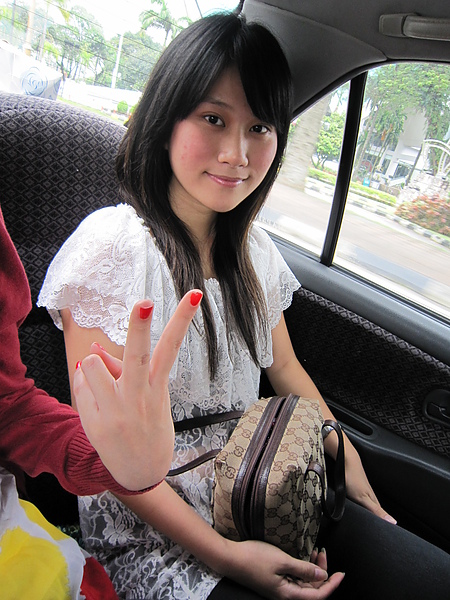 Bless you too, Ms.Irynn. All the best! ♥
Texted Ms.Annlyn when we're at Times Square,asked her whether want to have lunch together, too bad, she refused to join us. Wondering why all don't really like to join us today. *tears drop*
Decided to Sushi King under the condition of super hungry and no idea. Any suggestion of good restaurant around Bukit Bintang?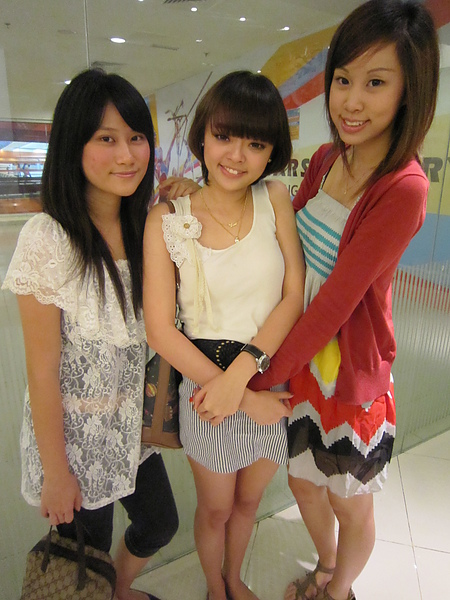 Irynn, Moi, Yeunis. She is too tall to us :P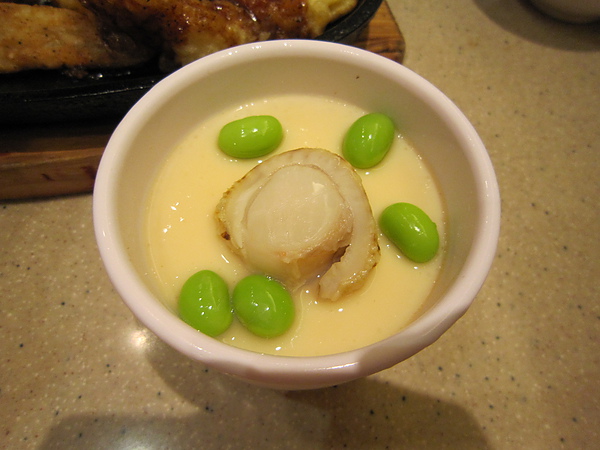 Abalone? :P
Ms.Louise & Ms.Annlyn came with her hubby at the half way, maybe she finish her shopping session? She is one of the Shopping Queen among us. Chit-chat for awhile and taking lots of photos.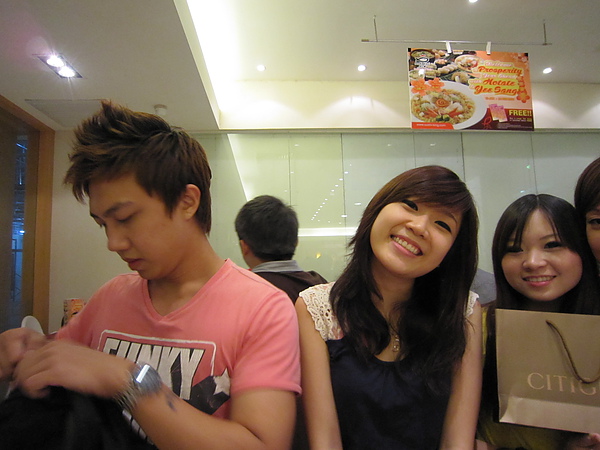 Jess & Annlyn ♥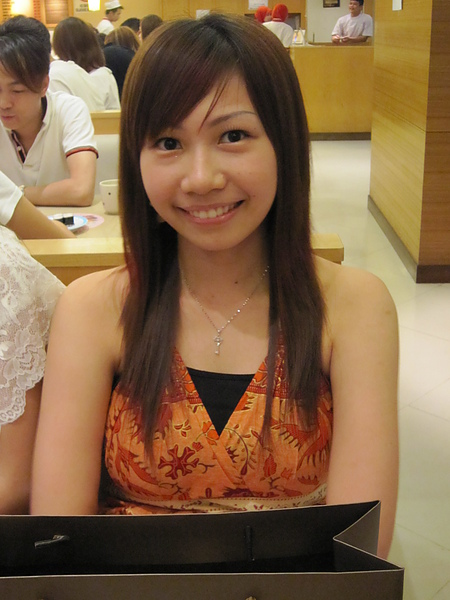 Louise Darling ♥
Guess what? The liar funfun appeared with a cake! As Master Ho said: Surprise makes people awkward. By the way, thanks to all so so much. Muack! Especially thanks to Ms.Annlyn who presented me birthday gift which I like so much.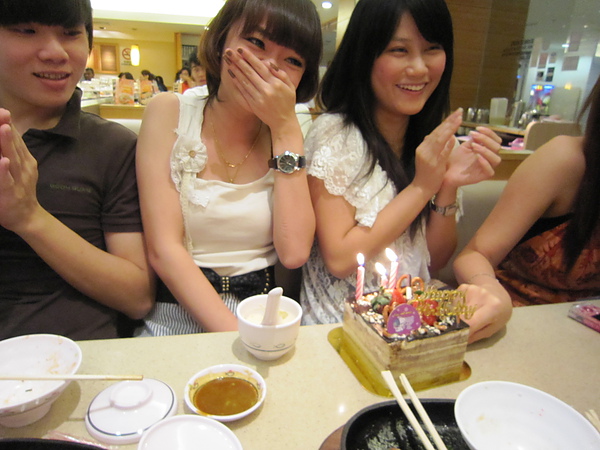 Surprise!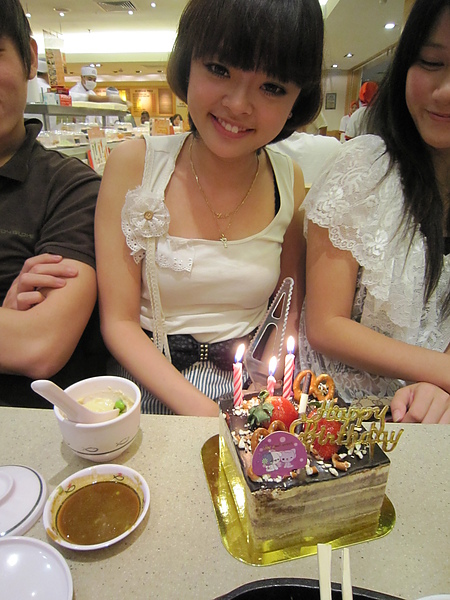 The Second Cake for my 21st Birthday ♥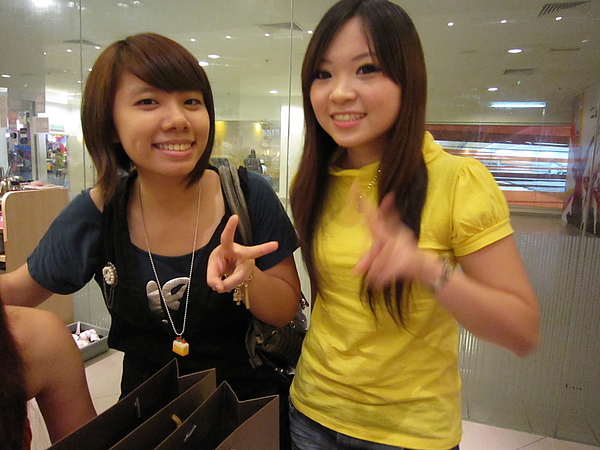 Spot the liar in green color shirt!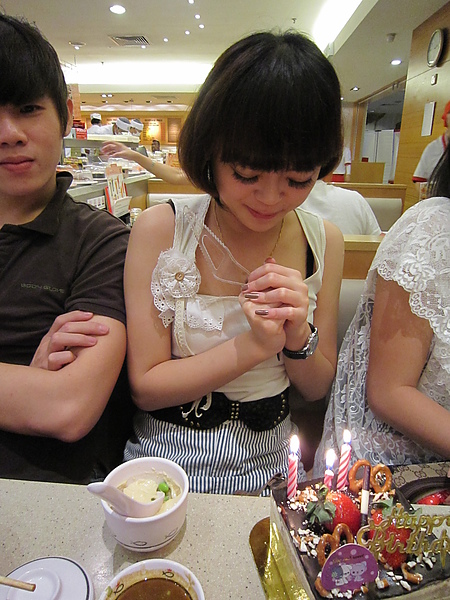 Making wish: Three Wishes ♥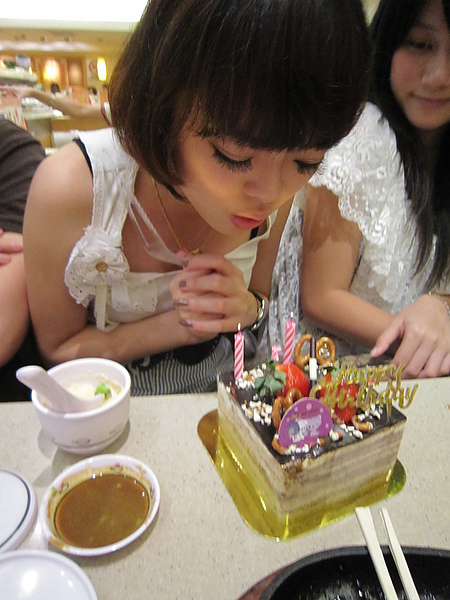 Blowing cabdles. 2 big and 1 small :)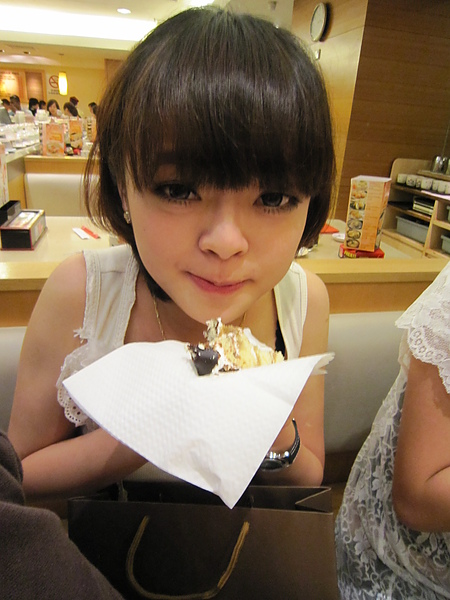 The Cake is sweet, the persons are sweet to me too ♥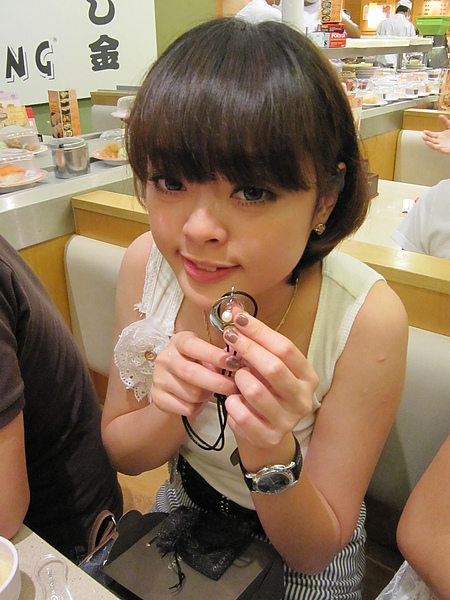 Gift from Annlyn, Pearl represents her true heart to me? Hug*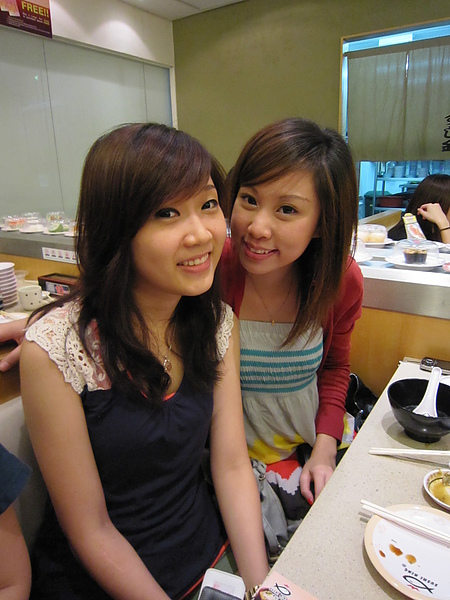 Ah Beh Family, the name by themselves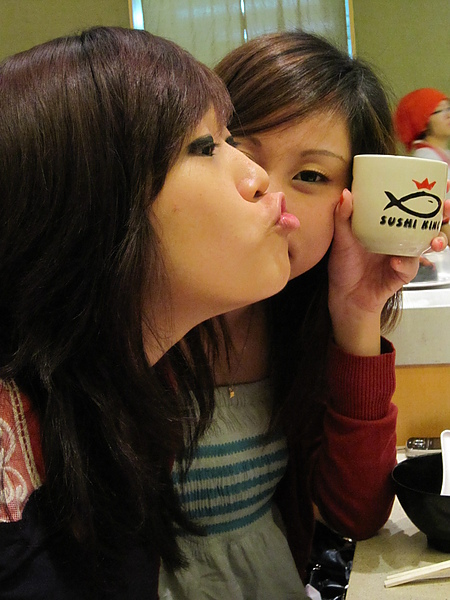 ♥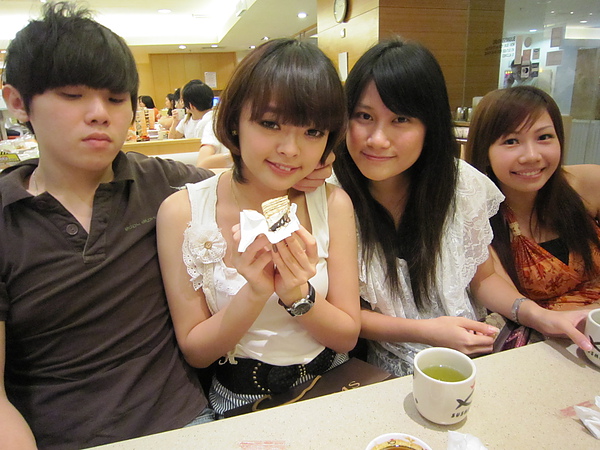 us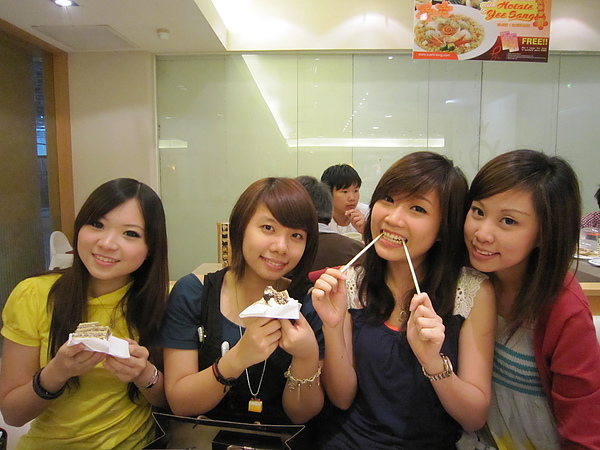 them
Did some shopping at Farenheit 88, Sungei Wang and Times Square. We just like those visitors, kept taking photo on the road, please forgive us, we appreciate the moment with each other so much, would like to catch the moment in heart and memory.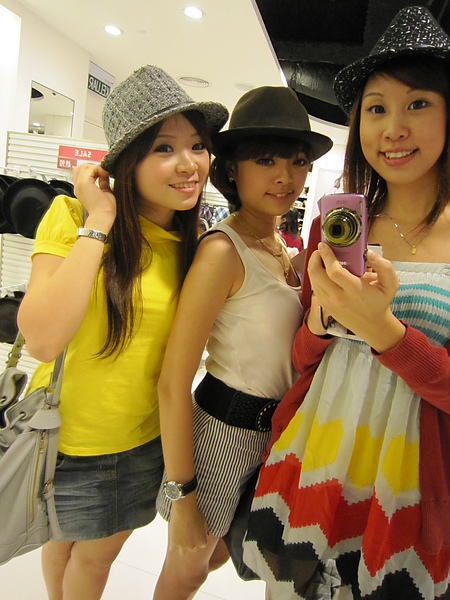 Uniqlo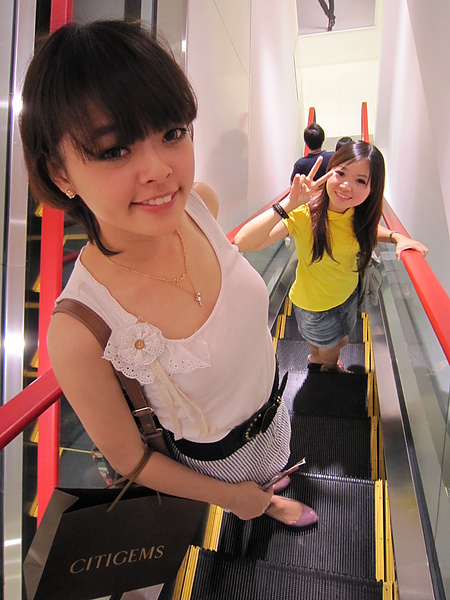 Never miss the chance even at escalator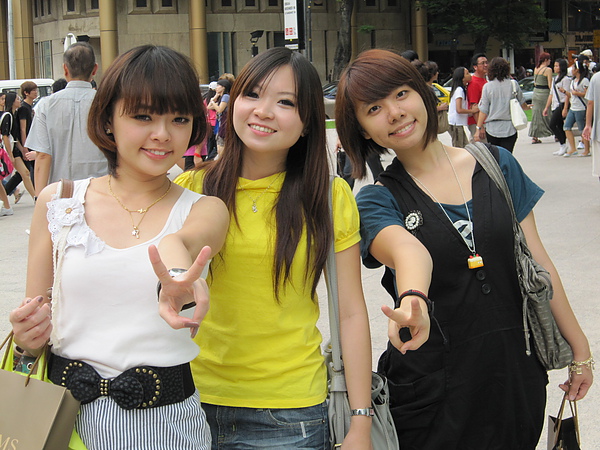 Love this so much, thanks Yeunis!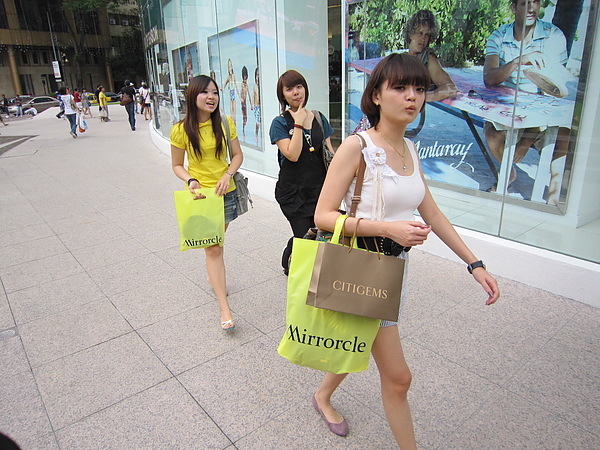 Just ignore my dont-know-what face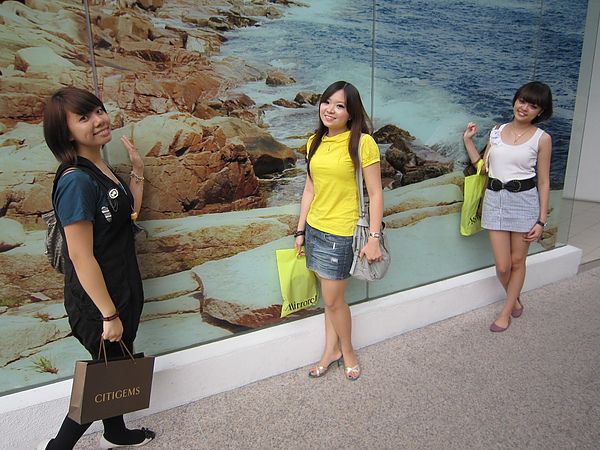 Random people infront of random background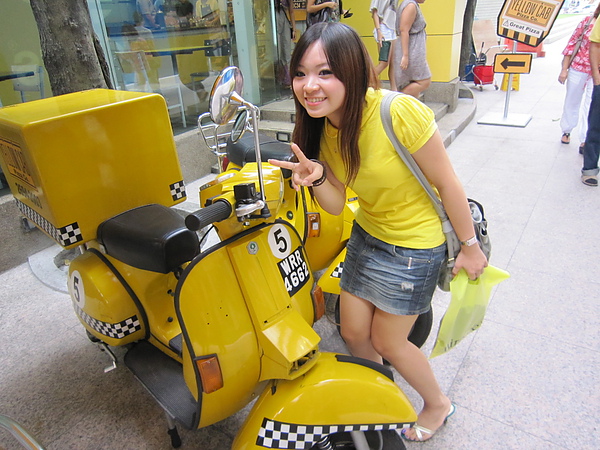 Yellow people with yellow bike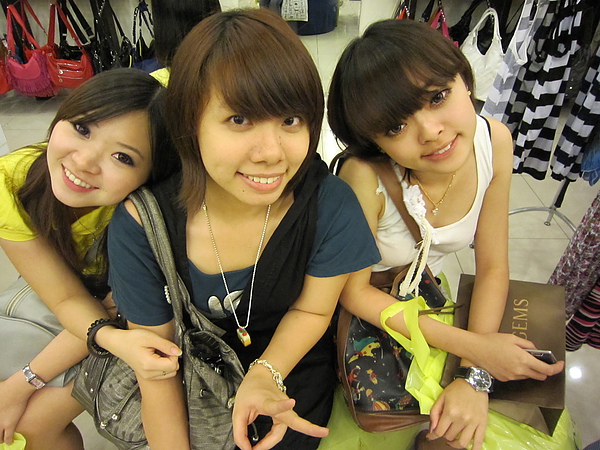 My beloved one ♥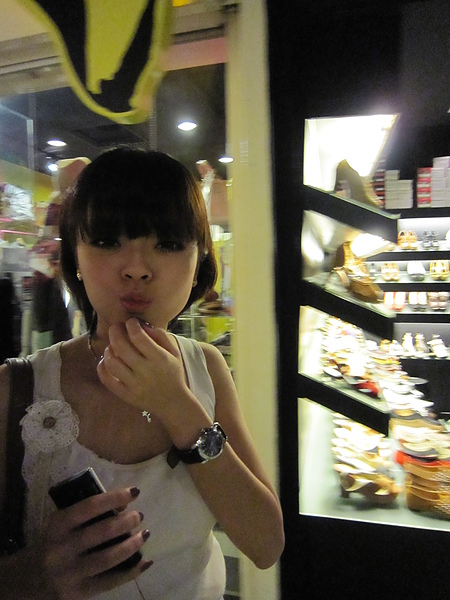 Love this too ♥
Thought will get something for Chinese New Year but didn't get much besides one clothes for my family genting trip during C.N.Y. Imma not at hometown during the new year, means that I can't join my babes and their gang to gamble. Love gamble with them because they're so funny!
Dinner at Sek Hou, it seems like Reunion Dinner more as Chinese New Year songs were playing there. Not much comment about the restaurant but would like to visit again due to their inches-menu. So many choices there!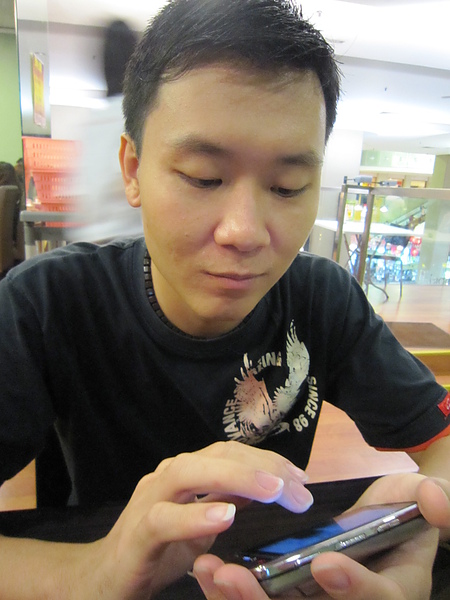 The super-good-husband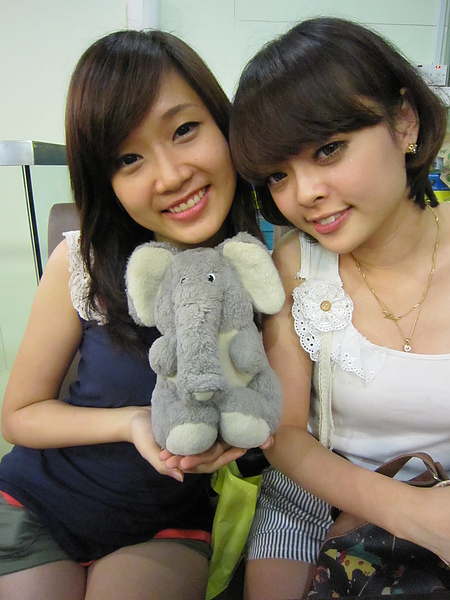 The-new-born-elephant-baby: Xiao Xiao You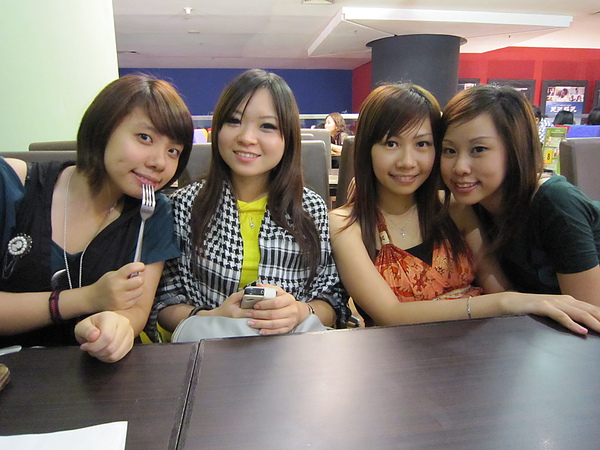 so called Four Flower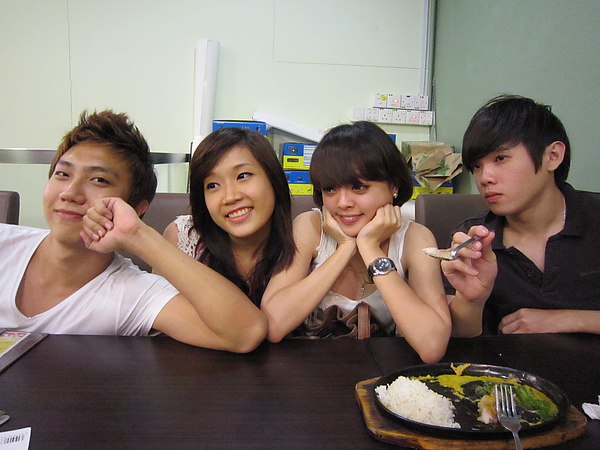 The couples ♥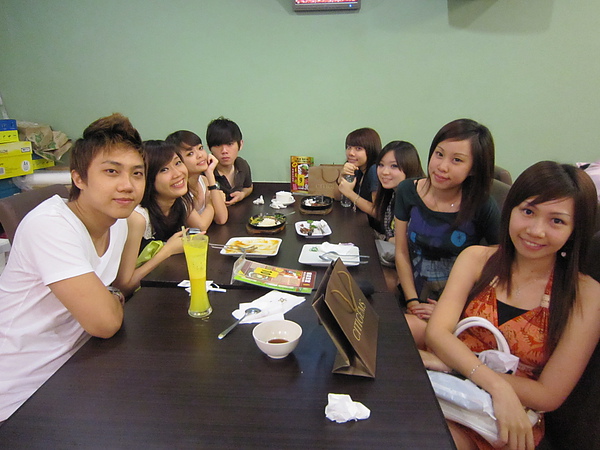 Reunion Dinner ♥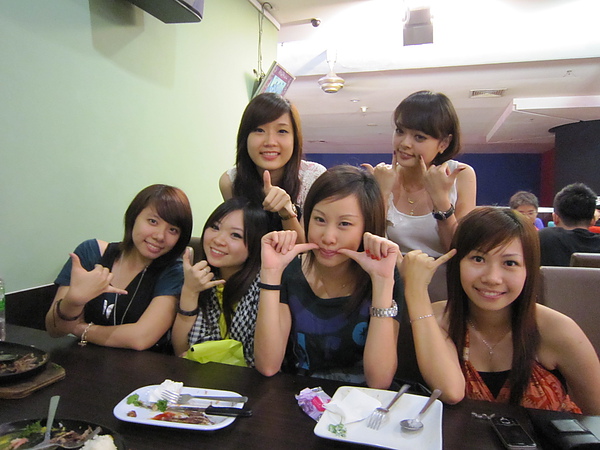 BY6, the name by ourselves. :P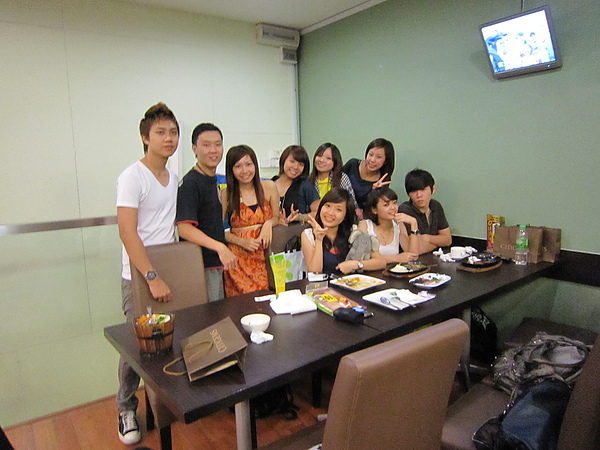 Thanks to the staff, make it seems like tuition class
After the dinner, it's time to say goodbye. We're officially separated to Singapore, Melaka, and KL for few months. We do miss each other so much. We have our own problem recently, what can we do is supporting each other by soul. We can't by each other's side like before. Tear is dropping behind the happiness. Imma easily get EMO even I keep smile all the time, I know, all my darlings are the same. Their hearts are fragile as mine.
Gayao darling(s), we will meet up soon. I believe.
I miss you