Finally LingLing came back to KL again, for temporary. She has to find many excuses to come back from Melaka to meet her Mr.Steven and us. Poor her. It's a hard chance to hang out with her so we decided to call Funfun and Lousie as well. and so, would like to celerate Funfun and Lousie birthday early, as LingLing suggested. So sorry to Funfun and Louise because we might not around on your birthday.
Would like to went the location - Pavilion early so that getting cake and their present. However, we were late to there and only could get the cake for them.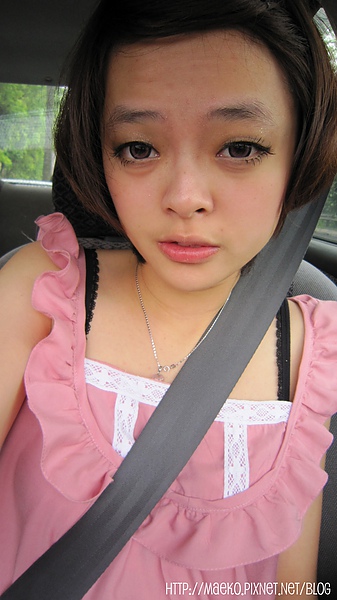 Waiting HER and her MAN ♥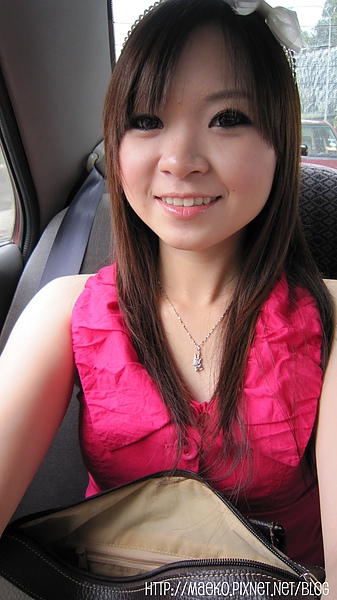 HER ♥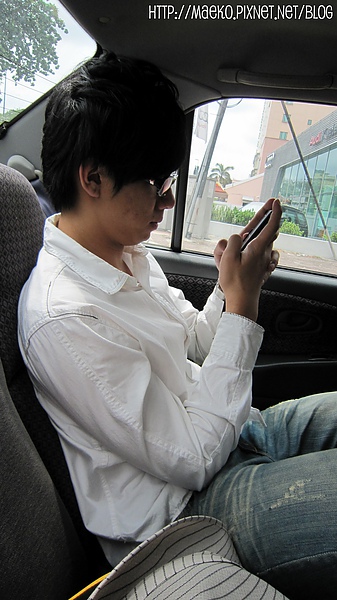 her MAN, with his new toy ♥
Decided to have lunch at Sakae Sushi, put the cake there and waiting for the birthday girls to come. Camwhoring while waiting them.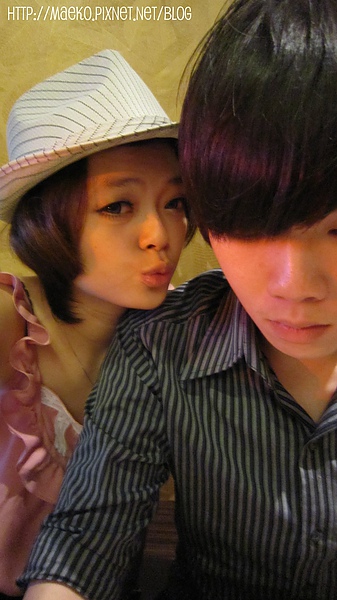 LingLing's Hat ♥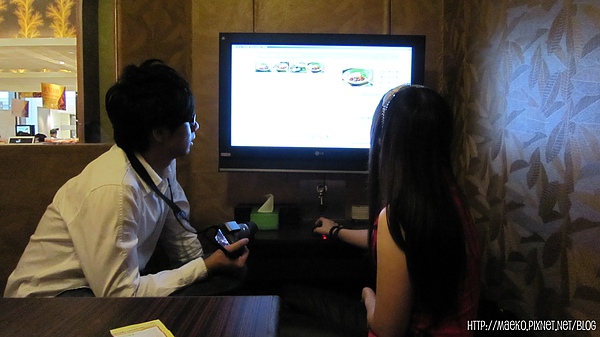 Just feel like in a K-Box ♥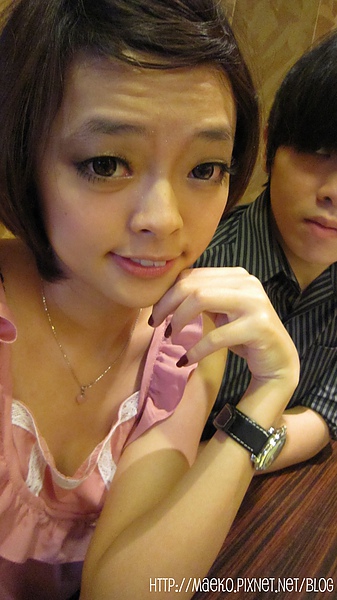 Hate my forehead wrinkles :'(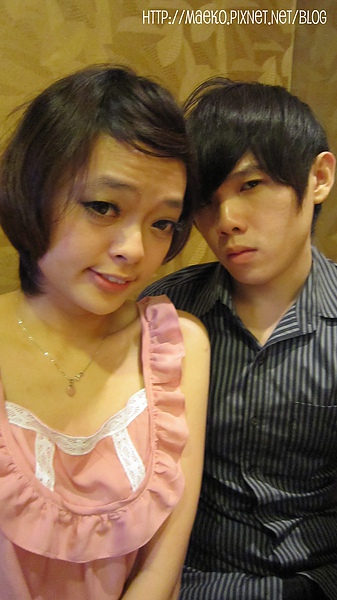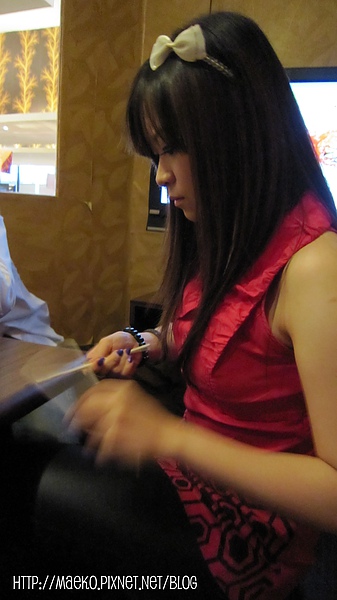 Lightning hand!
Tried to pin my fringe up and tried the new make-up. Dislike the result. Pin-up-fringe shown my forehead wrinkles, it's naturally and I borned to have these, maybe. Any idea to help me solve it? And my double eyelid sticker was finished so I didn't use it on the day. That's why my eyes looked very super duper small!
Ordered Ramen as brunch. I love Ramen rather than Sushi actually. Don't really like Ramen favor of mine, prefer Master Ho' more. So, put my Ramen in his soup at last.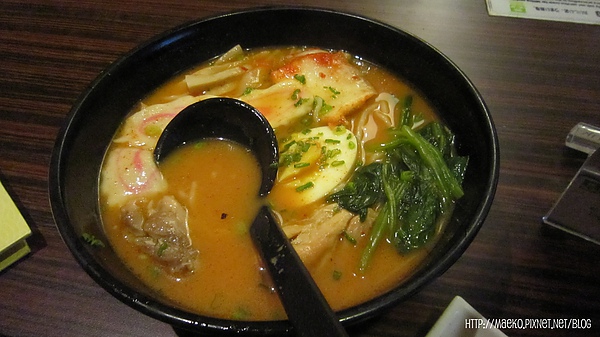 Him ♥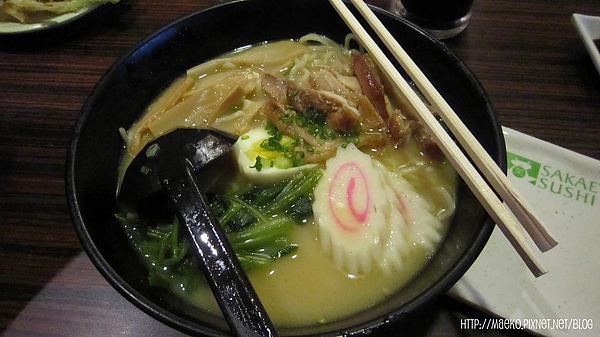 Mine ♥
Birthday Girls were here finally!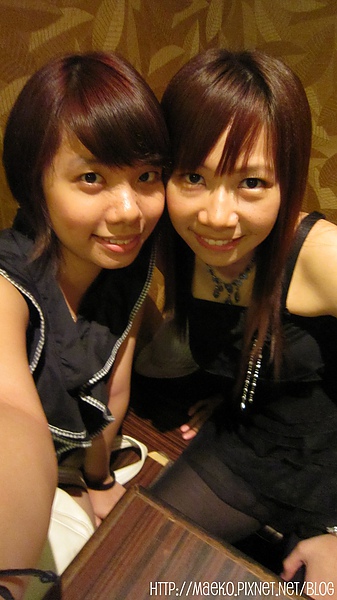 Black Dressed-Up them ♥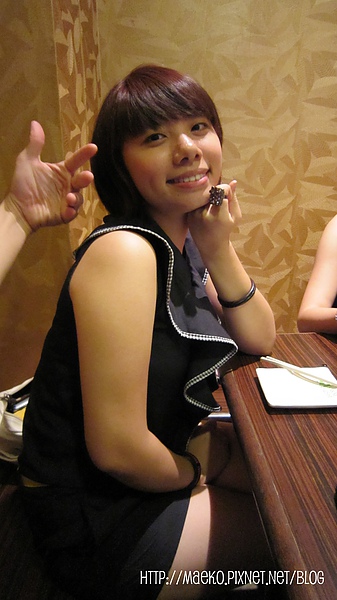 27th Dec borned baby girl ♥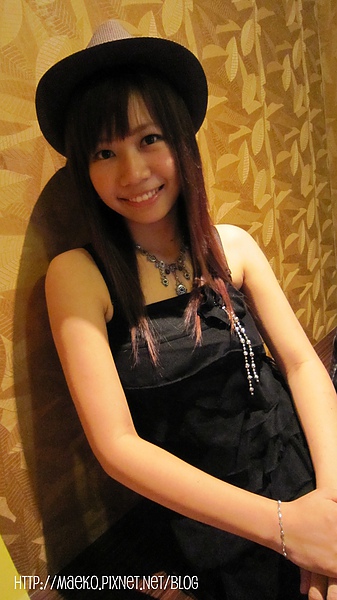 Christmas Eve borned baby girl ♥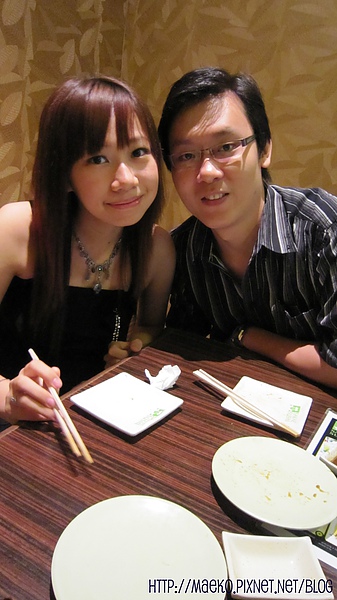 Birthday Girl with her MAN ♥
Aim to make them angry because we delayed their time to shopping but forced them to have luch with us, however, they didn't, they even ordered lots. Disappointed
Had fun with Mr.Steven's new toys after brunch.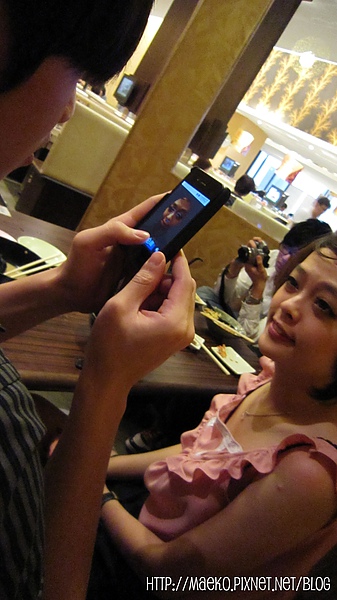 Crazy with Iphone 4 ♥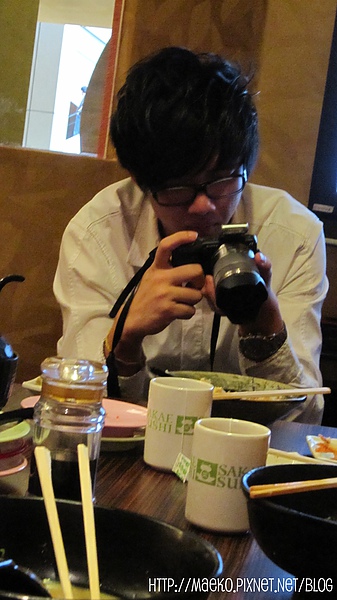 Crazy with SONY NEX-3 ♥
Celebration started after that. Disappointed again to the service and understanding of the staff. They serve the cake with boxing and plastic bag. WTF. We stunned there and felt awkward till the max. No more surprise. As what I said, I always failed to give people surprised. Want to give your friends or family a surprise? Please do a well communication with the staff, sometimes they can't really understand your meaning.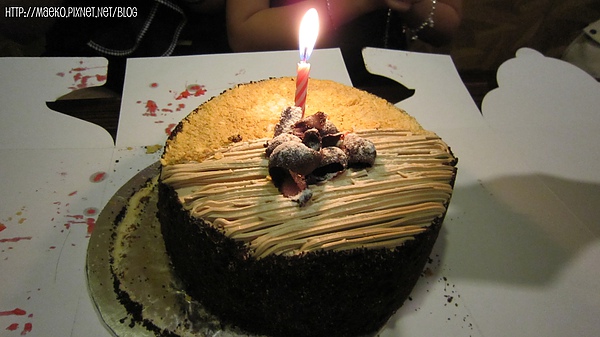 Sorry for the ugly Chocolate Coffee Cake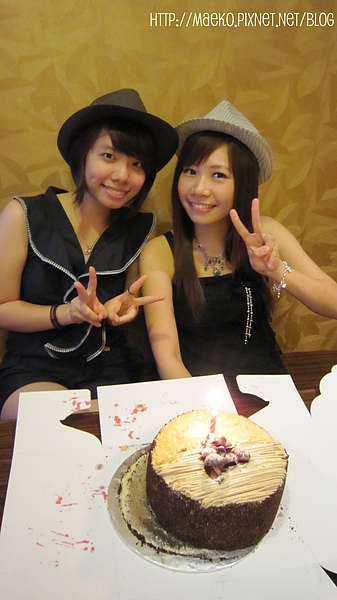 Pretty Birthday Girls, with the ugly cake :P
Birthday Girls got the birthday wish video from Ms.Annlyn who work at Singapore. Althought the video is short, I think both of them can receive her wish deeply. Annlyn, we miss you.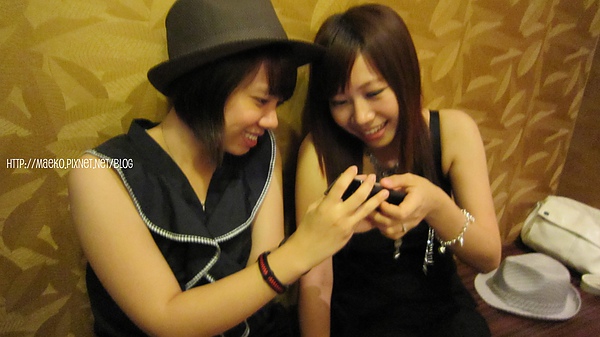 Watching video-ing ♥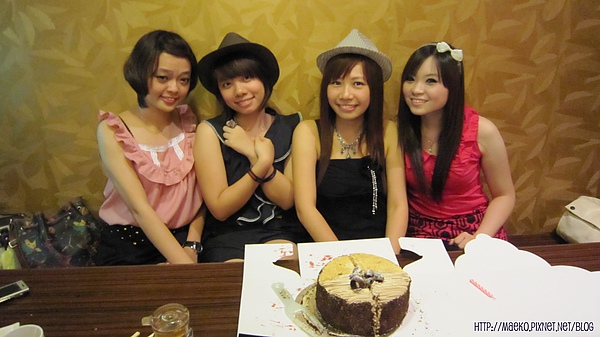 The girls. Really hate my make-up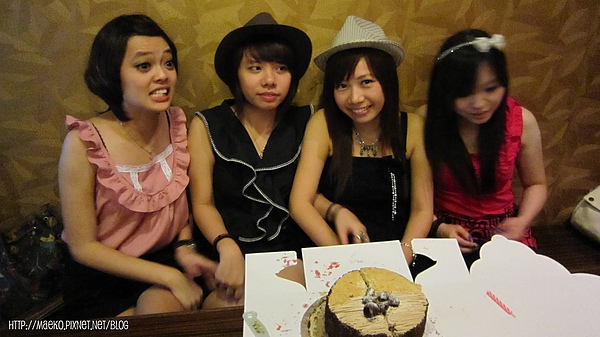 Oops, what makes me shocked? No idea.
Snowflake after it, finally. Dessert that me and LingLing looked forward for a long time. Long queue and crowded there. Hard to get a seat, but birthdays girls were excepted.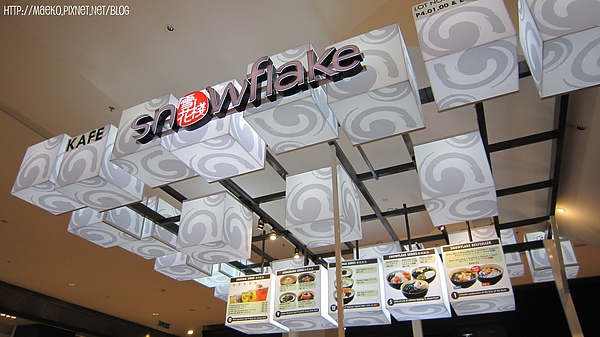 Snowflake in the house ♥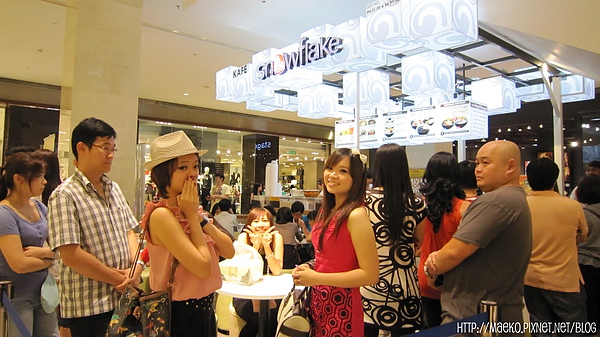 Can spot Louise?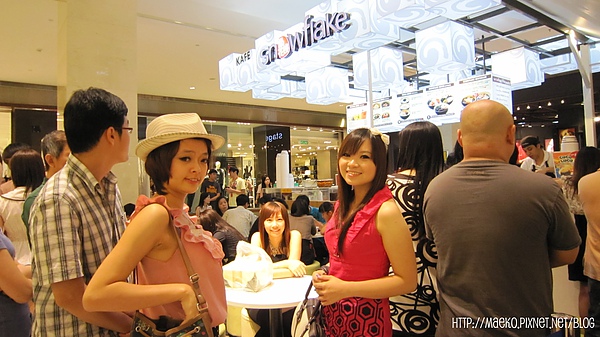 Celebrity? Ambassador? Representatives?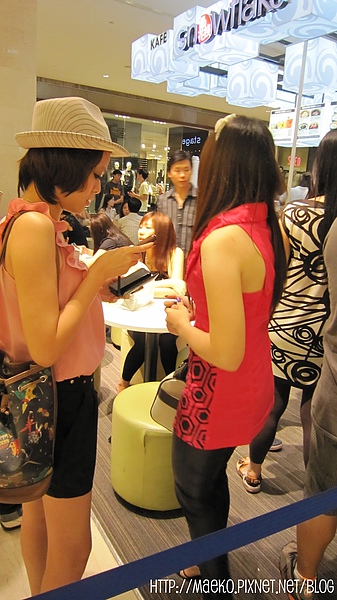 Queue Up! Queue Up!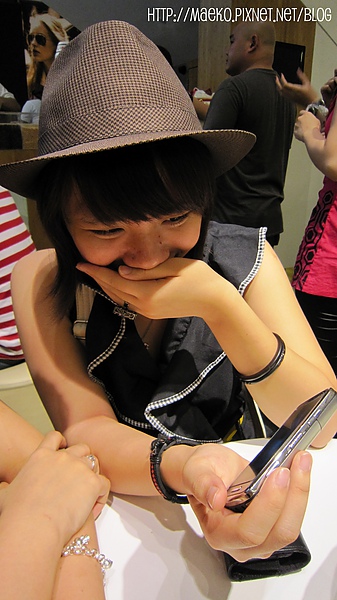 Taken by Hock Sin, nice shoot! ♥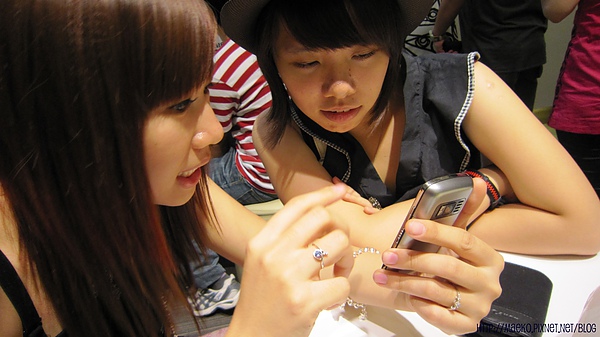 What they were interested in? No idea.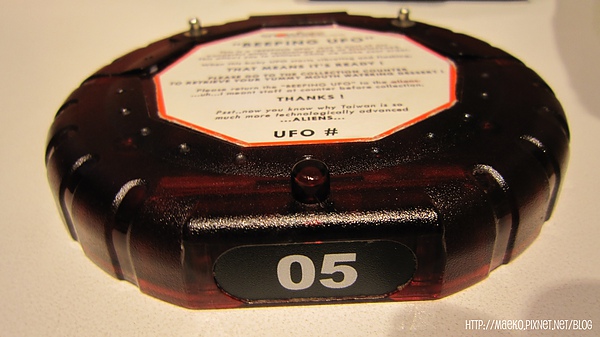 Waiting the UFO to beep ♥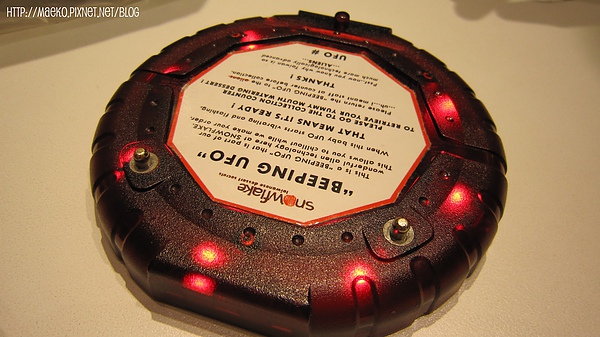 UFO is beeping! Snowflake is coming! ♥
Met long-time-no-see Sarah with her Boyfie.♥ Chit-chat and gossip with her for awhile, and her boyfie is so shy, waiting her at aside. Don't dare to come to us, are we too terrible? :P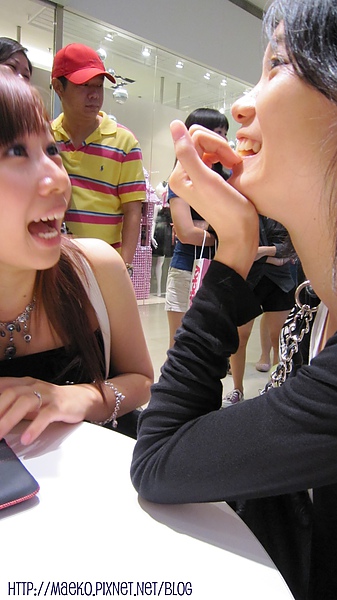 Sarah:" XXX get married.."
Louise:" Huh?! Is it real?!"
This is so called Gossip Girl ♥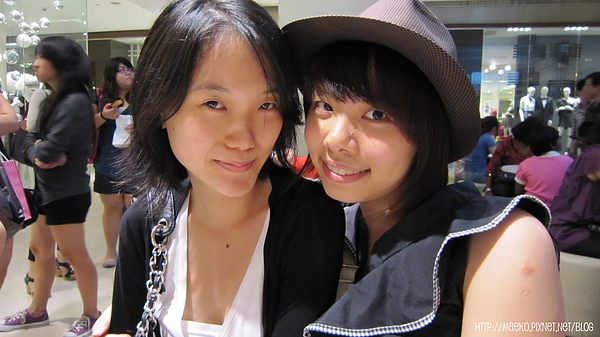 Sarah ♥ Funfun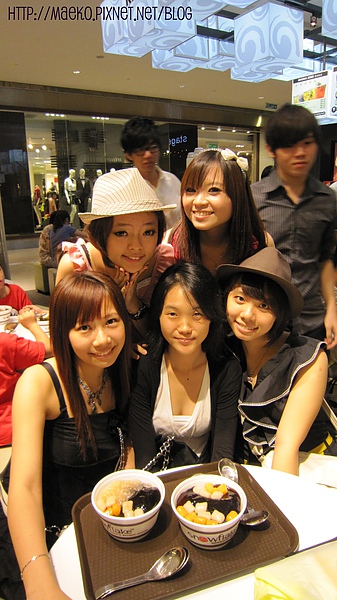 Girls and the passed by men ==''
After photo session, it's Snowflake Time! Tried Christmas product - Coco Liko(Left) and Snowflake Bestseller(Right).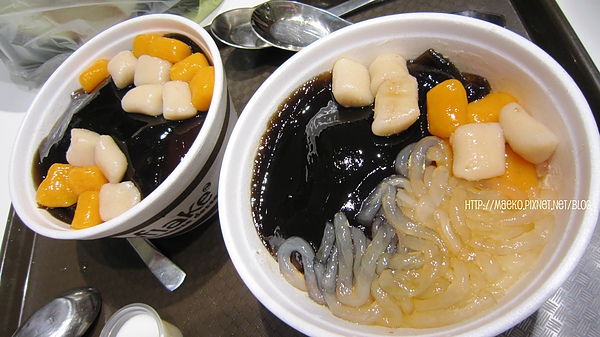 YumYum ♥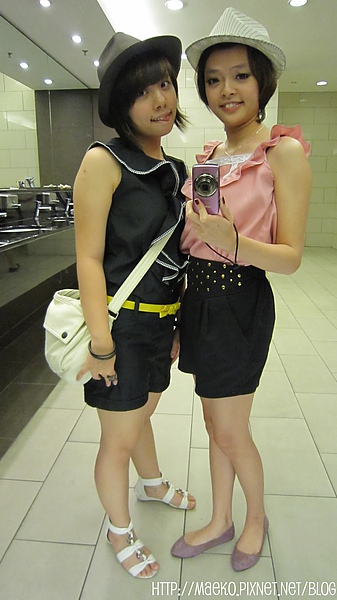 Outfit of the day, toilet @ Pavilion ♥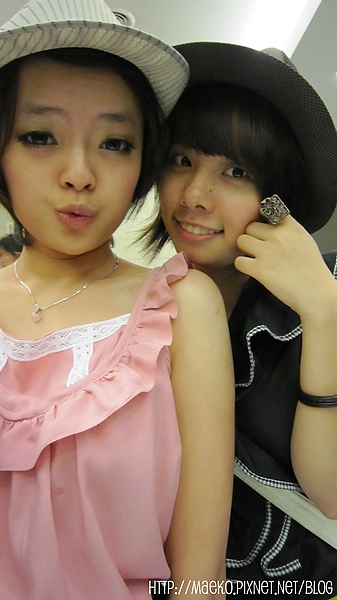 Yvett ♥ Funfun
Christmas is around the corner, Christmas themed decoration at Pavilion attracted us a lot. And it was a Sunday, a family day, so there was so crowded.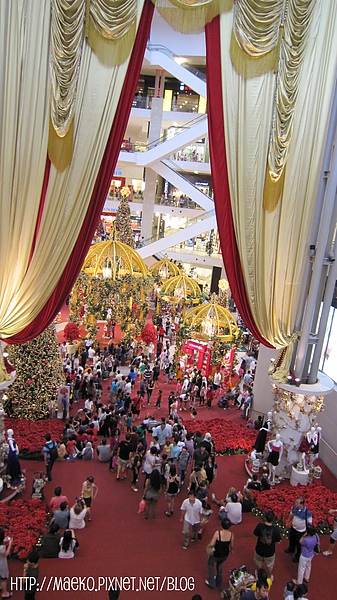 Pavilion Christmas Deco ♥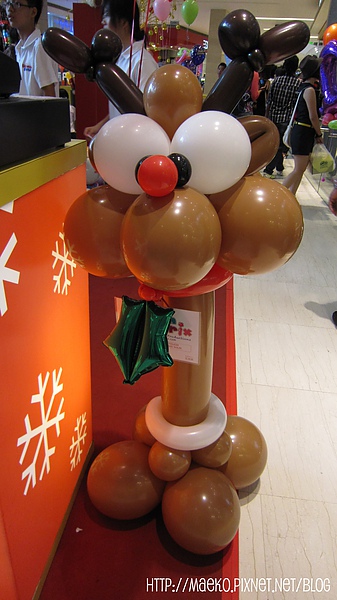 Ballon ♥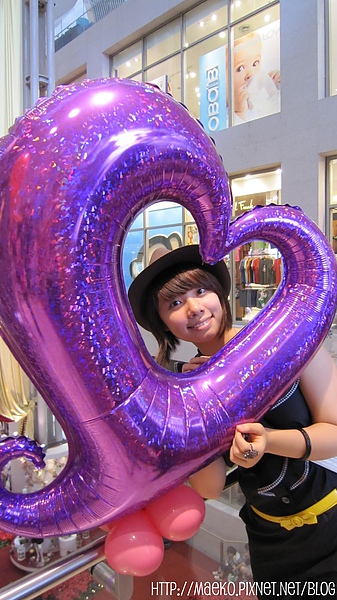 You ♥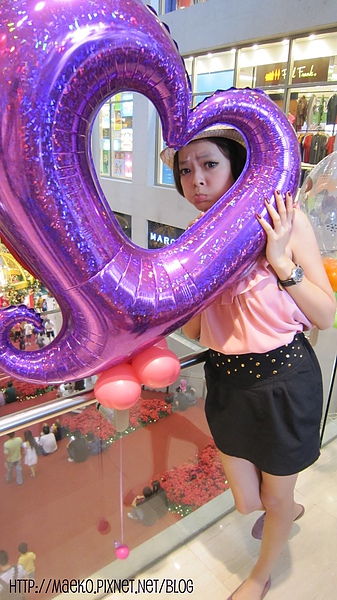 Me ♥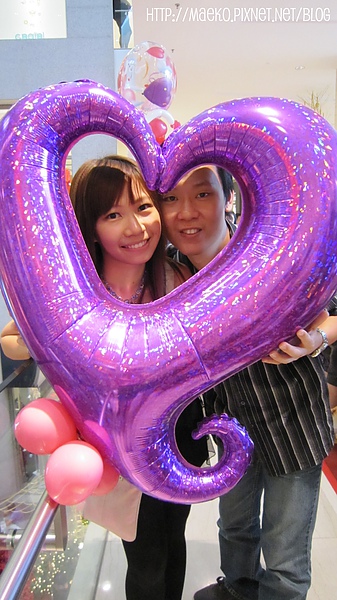 They ♥
We love to take photo, the interest becomes deeper after having camie in hand. So, we took photo around, althought some backgrounds are not really nice. We're just addicted. Love this addiction. ;p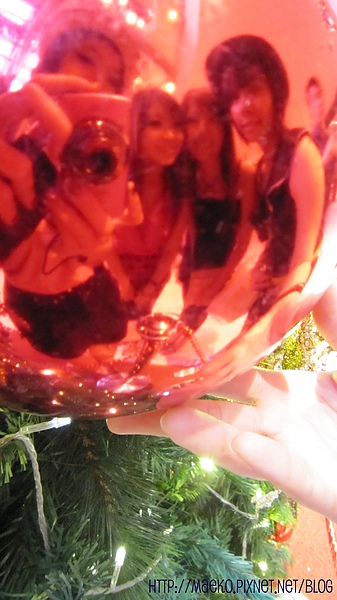 Jingle Bell, The dirty Bell ♥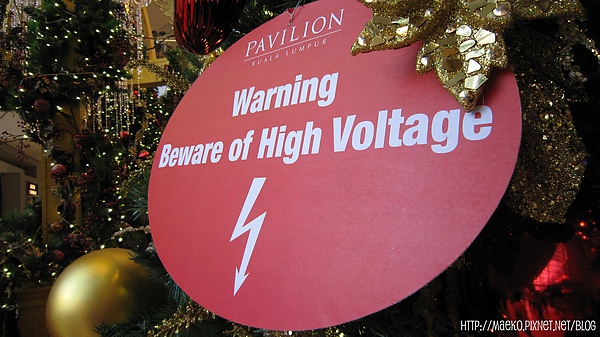 Warm Alert: The Christmas tree is dangerous!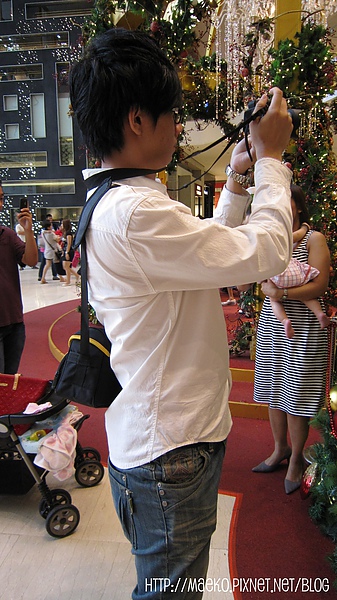 Photographer of the day. He is talented as Hock Sin. ♥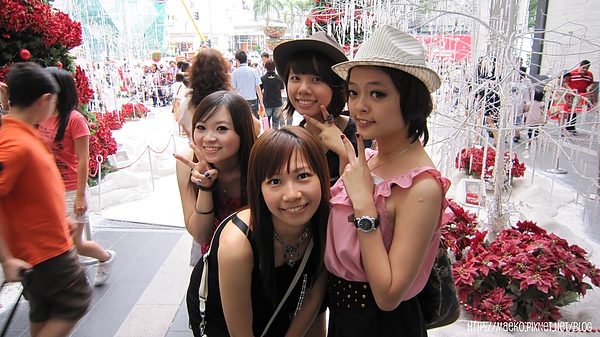 Girls, by my camie ♥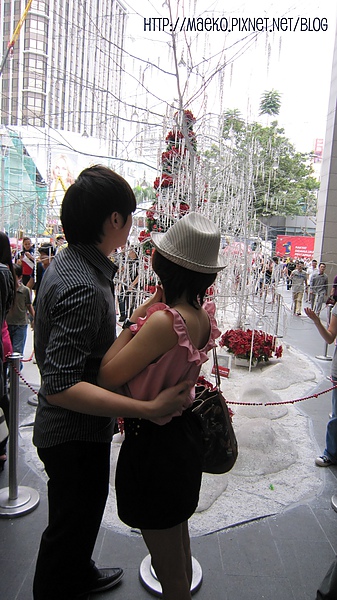 Taken by Funfun, Love ♥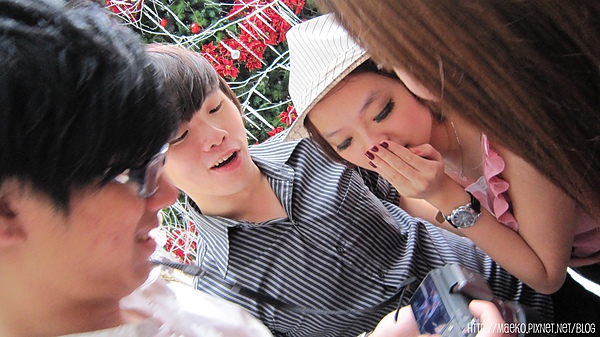 Taken by Hock Sin ♥
Visited Fahrenheit88 after photo session, my first time to be there. Went to Uniqlo that I looked forward for a long time too. Winter season at Japan now so the clothing are not really suit Malaysian. As a result, didn't get anything at last, looking forward for their spring series.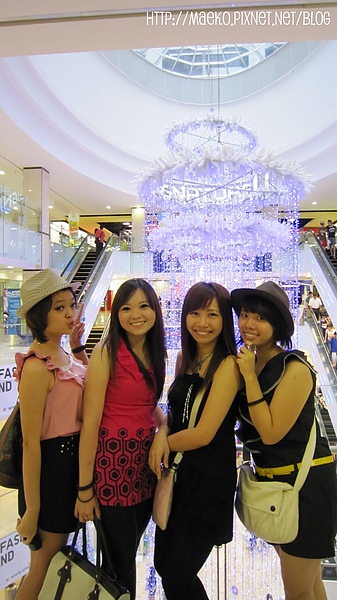 The Last Pixie for the Girls ♥
Louise and Funfun didn't follow us to have movie session so we seperated at Fahrenheit88. Then we two pairs couple went back to Pavilion for dinner before movie. Waiting the fake-snow-bubble at the main entrance of Pavilion. We found that Western would like to enjoy the fake snow too, such interesting!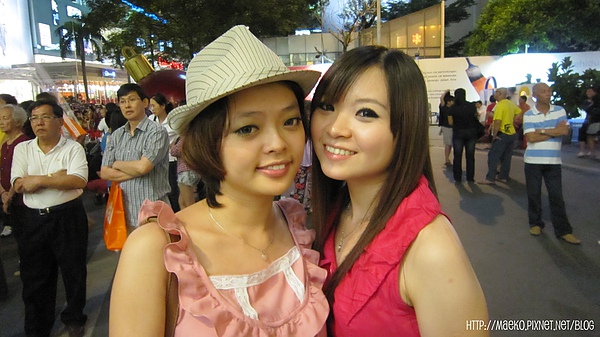 The only photo that we had on that day ♥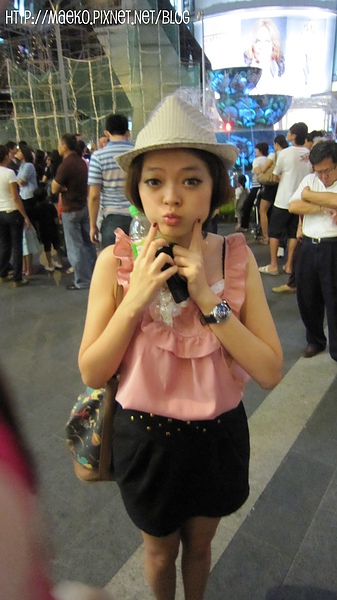 Taken by Master Ho ♥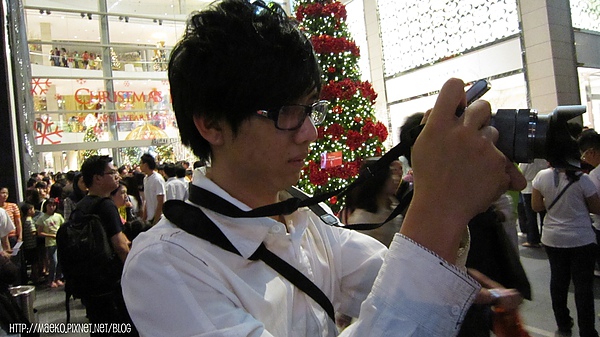 Serious huh ♥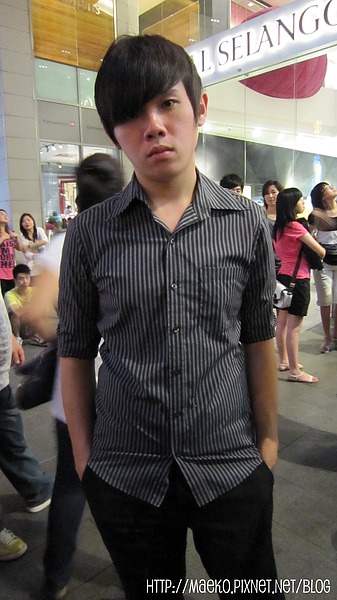 Taken by ME ♥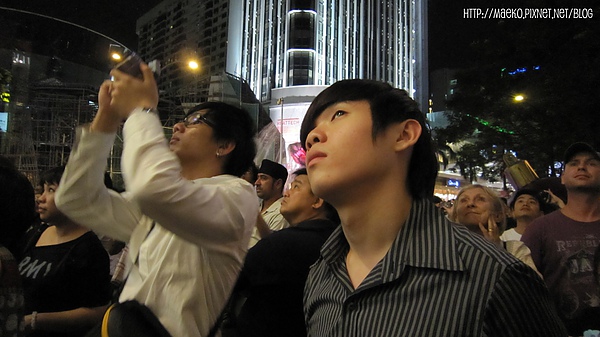 What is he looking at?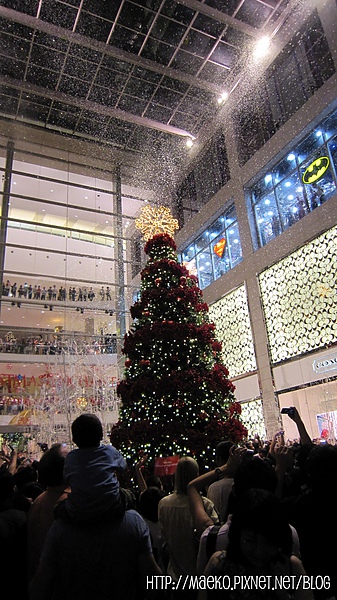 Oops, it's snowing! ♥
Ended the enjoyable day with the lastest movie - Tron: Legacy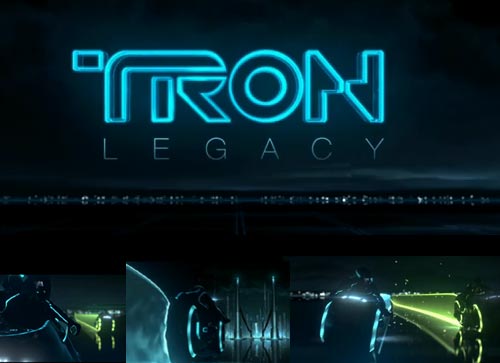 Comment about the movie? Emm.. A very fresh storyline it has with the special and cool effect. Should have interesting in it as basic, if not, you wouldn't really understand the story. Not bad, for the female; quite good, for male. So, are you a male or a female? ;p Share your opinion too about the movie!